Iglesia Presbiteriana Biblica
(Version imprimable | Corriger les données)
Bible Presbyterian Church in Bolivia
IPB
Av. Republica No. 727
Casilla 955
La Paz
Bolivia (Amérique du Sud)
Téléphone: +591 2 245 9446
Fax: +591 2 246 3632
E-mail: smile@entelnet.bo
N° de l'adresse: 1070507
Informations sur Internet:
URL: http://biblica.cjb.net
Langues du site Web: Spanish, English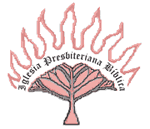 The work of the Presbyterian church in Bolivia has begun by the direction for the pastor Abdon Quisbert Rodriguez and his wife. They traveled to Chile for to study in the Presbyterian Seminary in fifth station, by that time this Seminary was handled and directed by the Independent board for Presbyterian Foreign Missions, Missionaries.
Lately in 1969 the pastor Abdon Quisbert and his wife came back to Bolivia and he began one local church. By many years the group kept obeying and trustworthy in God\'s Word.
In 1989 the elder son of the pastor Abdon traveled to Santiago, Chile for studying in the Presbyterian Fundamentalist Seminary. In 1992 he finished his studies. In 1993 he was ordained by Presbytery of the Fundamental Presbyterian Church in Chile. The David pastor with his wife Carmen Gloria traveled to Bolivia for fortifying the Presbyterian group. In 1994 the formal procedure was begun the Bible Presbyterian Church, so in this way it could be recognized by the Bolivia\'s government. In august 26, in 1998 the Rev. Abdon Quisbert Rodriguez went into the presence of our Lord. He was a true defender of the purity of the Christian faith against the apostasy and the ecumenical agencies. Now the Field Representative of the Bible Presbyterian Church in Bolivia is the Rev. David E. Quisbert.


Publication:
Revista CARTA PASTORAL (weekly)
http://www.partoral.cl

More contact:
ipb@amen.net
http://presbyterian.cjb.net


Données statistiques sur l'église
Membres

total: 110

baptisé: 92

paroisses

(traditionnel): 2

Études bibliques

(Paroisses naissantes): 0

Ordonnés

total: 1

Hommes: 1

Non-existence de l'ordination des femmes

Anciens

total: 2

Hommes: 2

Diacres

total: 3

Hommes: 1

Femmes: 2
Non-existence d'institutions diaconales

Missionaires

total: 0

Existence de missionnaires à l'étranger

Baptême

Baptême des adultes


Parrains

Non-existence de parrains


Eucharistie

par an: 6


Publications

Publication de magazines (voir texte)

Institutions de formation théologiques


Nombre: 0

Écoles généralistes

Non-existence d'autres écoles sous l'autorité de l'église

Année de fondation

1994

Structure de l'organisation

Presbyterian

Type d'origine

Langues officielles

Langues de culte

Confessions appliquées

Credo apostolique
Grand catéchisme de Westminster (1547)
Petit catéchisme de Westminster (1647)

Affiliations

Contacts régionaux
dernière actualisation des données: 25.11.2003
» retour à la liste