L'Eglise Reformee du Quebec
(Druckversion | Datensatz korrigieren)
Reformed Church of Quebec
5377 Marechal Joffre,
Charny,
Quebec, G2E 5E7
Canada (Nordamerika)
Telefon: +1 418 832-9143
Fax: +1 418 871-8452
E-Mail: Farel@Qbc.clic.net
AdressNr.: 112117 / 3026
Informationen im Internet:
URL: http://www.erq.qc.ca
Sprachen des Internetauftritts: French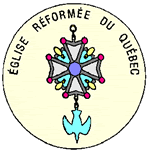 The Reformed Church of Quebec (RCQ) was formally established in 1988; however, there was a Reformed presence in Quebec much earlier. Huguenot settlers were numerous among the settlers of New France, and some governors of the French territory were Huguenot. Following the Edict of Nantes (1685), which outlawed the Protestant church, Huguenot refugees were among many of the francophone settlers. After the Napoleonic reforms, churches were founded. When the mission society turned these congr over to the Presbyterian church in Canada, some 25 parishes with churches and schools were established. As the mission interests of the Presb turned west, however, the churches in Quebec declined, reaching a low point of three congr in 1975. At that point the Christian Reformed Church began mission work, with the goal of establishing one francophone Ref church. They were assisted by the Presbyterian Church in America. In 1984 a council of Ref churches was formed, and it proposed to form a single church. In 1988 nine congr joined to establish the RCQ. The RCQ has officially adopted the Heidelberg Catechism and the Westminster Confession as its creedal basis.

Note: We did not manage to contact this church. Therefore, we cannot exclude that its address has changed or that the church does not exist any more.
Whoever has information about this church may contact us. We will be happy to update our information.


Statistik der Kirche
| | |
| --- | --- |
| Mitglieder | total: |
| | zum Abendmahl zugelassen: |
| | getaufte: |
| Gemeinden | (herkömmlich): |
| Hauskreise | (Gemeinden im Werden): |
| Ordinierte | total: |
| | Männer: |
| | Frauen: |
| | |
| Älteste | total: |
| | Männer: |
| | Frauen: |
| Diakone/innen | total: |
| | Männer: |
| | Frauen: |
| | |
| Missionare/innen | total: |
| | Männer: |
| | Frauen: |
| | |
| Taufe | |
| Taufpaten | |
| Abendmahl | pro Jahr: |
| Publikationen | |
| Theol. Ausbildungsstätten | Anzahl: |
| Allgemeinbld. Schulen | |
| Gründungsjahr | |
| Organisationstruktur | |
letzte Akutalisierung des Datensatzes: 10.05.2004
» zurück zur Liste