Reformed Institute for Theological Training
(Impresión | corregir datos)
R.I.T.T.
P.O. Box 406
30100 Eldoret
Kenya (Africa)
Teléfono: +254 733 876 498/600 766
Fax: +254 722 368 592
E-Mail: ritt@swiftkenya.com
lukaariko@yahoo.com
snatease@swiftkenya.com
No: 11234 / 1072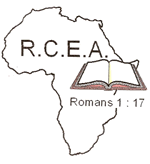 The college provides training on diploma level and also trains evangelists. The practical training takes one year.

Text sent to us by the school:
Reformed Institute for Theological Training (RITT) was founded in 1969 by the Reformed Church of East Africa (RCEA) to provide theological training to evangelists who were to play a leading role in the ministry of RCEA. Today, its mission fits into the broader vision of RCEA and it is to equip servants of God for Biblically grounded holistic ministry and service.

RITT offers certificates and diploma courses in theology. It also offers short courses intended to improve the capacity of church workers. RITT primarily serves the RCEA. While its main aim is to serve the members of RCEA, RITT also exists to provide this education to members of other Christian churches.

RITT is positioning itself to be a center of excellence in theological and Christian education by the year 2010. This RITT strategy is a response to the changing requirement of church servants today and a corresponding information technology revolution in the environment within which it serves. Therefore, this dual strategy seeks to put in place mechanisms for sustainability while enhancing the capacity of al its primary actors (students, staff, board members, and RCEA leadership) and all its secondary actors (RCEA congregations, other Christian churches and local and overseas partners).

RITT has repackaged its most significant deliverables under the following seven key result areas: forming a faculty of Theology and Christian Education, building on staff and students gifts and talents (capacity building), constructing and equipping a resource center, encouraging congregational based Bible learning (inclusive of TEE), and continuous education, developing the RITT farm, enhancing students' evangelism and community service, and building on a friendly, effective, open, and welcoming administration.

The progress towards the implementation of the seven strategies mentioned above is at varying levels and is reviewed below. They continue to be independently developed while being coordinated from the desk of the RITT Director.

The total cost of realizing the vision is expected to be about 50 million Kenyan shillings (US$ 670,000) within the first crucial 5 years (2002-2007), with the RCEA contributing cash and material support of Ksh 10 million (US$ 135,000) and the remaining Ksh 40 million (US$ 535,000) to be sought from external partners, both locally and abroad.



informaciones acerca de instituciones de formación teológica
tipo de colegio:

bachilerato

año de fundación

1969

idioma de enseñanza

English

número de cátedras

8

prueba de aptitud académica

For students: secondary form 4 with c.plain; for lecturers: Dr., Mthl., Bth.

posibilidades de graduación

Diploma of Theology St. Paul's United Theological College (S.P.U.T.C.)
la formación de párrocos posible
la formación de profesores no es posible
la formación práctica es posible

existe una biblioteca
número de volúmenes: 6000

confesión

Athanasian Creed, Apostles' Creed, Belgica Confession (1561), Canon of Dordt (1618/19), Heidelberg Catechism (1563), Nicene Creed
miembros, instituciones representantes y contrapartes:
última actualización: 09.05.2005
» volver a la lista