Tangintebu Reirei ni Minita
(Druckversion | Datensatz korrigieren)
Tangintebu Theological College
P.O. Box 264
Bikenibeu
Tarawa Island
Kiribati (Ozeanien)
Telefon: +686 21342nc, 28272
Fax: +686 29099
E-Mail: tangintebu@tskl.com.ki
AdressNr.: 11243 / 5180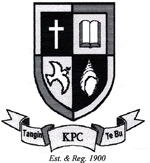 The college also offers training for chaplains, church administrators, co-ordinators, lay preachers and graduates for further studies.

They have an Annual Field Based Training for one week as well as a monthly attachment apprenticeship with local churches.

The library is in a separate building of 18 meters length, 6 meters width and 3 meters height.

The college is also affiliated to the Church of Christ in the Marshall Islands and the Federate States of Micronesian Churches.


Informationen zur theologischen Ausbildungsstätte
Schultyp:

College

Gründungsjahr

1900

Unterrichtssprache

English, Kiribati

Anzahl der Lehrstühle

8

Zulassungsvoraussetzung

entrance test, general understanding of the bible, church culture, English language, etc.
Must be: a communicant, passed the application and entrance test
should be: application endorsed from his/her pastor and Island Church Council, possessed a good medical and police clearance report, completed form six as minimum education, have a good command of english language

Abschlussmöglichkeiten

Certificate and Diploma in Theology
Hoping to offer Bachelor of Divinity next year, 2005
Pfarramtsausbildung möglich
Lehramtsausbildung möglich
praktische Ausbildung möglich

Bibliothek vorhanden
Anzahl der Bände: 7500

Bekenntnisgrundlage

Kiribati Protestant Church Creed, and other Christian Creeds.
Mitglieder, Träger und Partner:
letzte Akutalisierung des Datensatzes: 13.05.2005
» zurück zur Liste