Faculteit der godgeleerdheid, Universiteit Leiden
(Impresión | corregir datos)
Faculty of Theology, University of Leiden
pb 9515
2300 RA Leiden
Netherlands (Europa)
Teléfono: +31 71 527 2570, 2571
Fax: +31 71 527 2571
E-Mail: b.arnaud@let.leidenuniv.nl
No: 11355 / 6360
informaciones en la red:
URL: http://www.leidenuniv.nl.gg
idiomas disponibles en el sitio: Dutch and (partly) English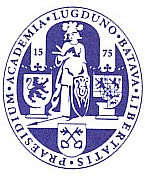 It is a state faculty of theology (non-denominational), associated with the traning schools for the ministry of two churches.

The faculty also offers training for researchers and pastoral counsellors.

Further information provided by the faculty:
The theology programme consists of the following elements: 3 years B.A. and 1 year M.A. of the state faculty, followed by a two year programme taught by the training school for the ministry of the Netherlands Protestant Church and the Remonstrant Seminary; all in all six years.

One of the special collections incorporated in the University Library is the Walloon Library or Bibliothèque Wallonne, documentation centre for the history of French-language Protestantism from the 16th to the 20th century.


informaciones acerca de instituciones de formación teológica
tipo de colegio:

universidad

año de fundación

1575

idioma de enseñanza

Dutch, English

número de cátedras

50

prueba de aptitud académica

secondary school with final examination in at least two out of three modern languages (English, French, German), history, Dutch, Latin and Greek.

posibilidades de graduación

B.A., M.A. in theology; research M.A. in religious studies; Ph.D. in theology, Ph.D. in religious studies; examination for the ministry
la formación de párrocos posible
la formación de profesores es posible
la formación práctica es posible

existe una biblioteca
número de volúmenes: 3000000

confesión

Athanasian Creed, Apostles' Creed, Barmen Declaration (1934), Belgica Confession (1561), Canon of Dordt (1618/19), Confessio Augustana (1530), Heidelberg Catechism (1563), Leuenberg Concordia (1973), Nicene Creed - these are the confessions of the Netherlands Protestant Church, the training school of which is associated with the Leiden Faculty of Theology.
The Faculty itself has no doctrinal basis.
miembros, instituciones representantes y contrapartes:
última actualización: 20.12.2004
» volver a la lista