Whitefield Theological Seminary
(Impresión | corregir datos)
WTS
1347 Ariana St.
P.O. Box 6321
Lakeland, FL 33807
Florida
United States of America (América del Norte)
Teléfono: +1 863 683 7899
Fax: +1 863 607 6211
E-Mail: wtsfla@tampabay.rr.com
No: 11540 / 3240
informaciones en la red:
URL: http://www.whitefield.edu
idiomas disponibles en el sitio: English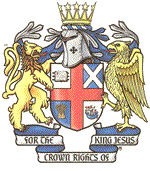 Information given to us by the school:
WTS is a distance learning institution.
Member of "American Federation of Colleges & Seminaries"
Firmly committed to the Reformed faith.
Student body 175-200 as of 2004.
Most students in RPCCA, PCA, OPC, ARP, Reformed Baptist Churches.
Students located world-wide.
Authorised by State of Florida to award degrees.
Divisions include: Whitefield College, Thornwell Presbyterian Divinity College, Westminster Bible College.
www.whitefieldcollege.org
www.am-fed.org
www.thornwelldivinitycollege.org
www.westminsterbiblecollege.com
Whitefield Bookstore: www.whitefield.spreadtheword.com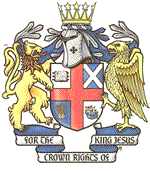 The school also offers training for counselors and missionaries.

Students are required to complete all practical training at their location.


informaciones acerca de instituciones de formación teológica
tipo de colegio:

seminario

año de fundación

1980

idioma de enseñanza

English

número de cátedras

24

prueba de aptitud académica

Undergraduate Degree (Grade point Aug. 3.0. on Scale of 4.0), Written statement of faith, transcripts, recommandations

posibilidades de graduación

MACS ThD, MA/MA-PhD/PhD-Christian Education, MA/MA-PhD/PhD-Biblical Counseling, MAR, PhD-christian Intellectual History, M.Div., D.A.R., PhD-Christian Thought
la formación de párrocos posible
la formación de profesores es posible
la formación práctica es posible

existe una biblioteca
número de volúmenes: 8000

confesión

Belgica Confession (1561), Canon of Dordt (1618/19), Heidelberg Catechism (1563), Second Helvetic (1562), Westminster Confession (1646/47), Westminster Larger Catechism (1647), Westminster Shorter Catechism (1647)
miembros, instituciones representantes y contrapartes:
última actualización: 29.06.2005
» volver a la lista