Evangelical Presbyterian Church
(Print | Send a update)
EPC
170 Clyde Rd, Fendalton, Christchurch
P.O. Box 31-210, Ilam, Christchurch
Christchurch
New Zealand (Ocenania)
Telephone: +64 3 342 8617
Fax: +64 3 342 8613
Email: gm.macpherson@actrix.gen.nz
Address-No.: 1215 / 5032
Information in the internet:
URL: http://www.journey.org.nz
Languages of the website: English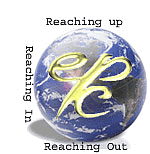 The EPC came into existence in 1974 when the founding members withdrew from the PCANZ because of downgrade in that denomination with regard to the authority of Scripture. Over the years the Christchurch congregation helped establish a work in Ashburton, which in turn has a preaching station in Fairlie. We seek to remain faithful to God\'s word while being openly evangelical in our theology, as encapsulated in our mission statement \'REACHING UP, REACHING IN, REACHING OUT\'. Membership is now widely international in ethnicity. We are involved in the formation of a new denomination called Grace Bible Churches (http://www.gbcnz.org.nz/), and are continuing talks with other congregation who have recently withdrawn from the PCANZ.
Present day situation: We are currently engaged in refugee & migrant, and student mission activities. Currently we are growing numerically.
Special information: Campus Outreach is operating in partnership with the EPC.

Publications:
Weekly newsletter


Statistic data of church
Members

total: 100

admitted to participate in the Lord's Supper: 60

baptised: 100

Parishes

(conventionally): 1

house fellowships

(Number of growing parishes): 0

Ordained clergy

total: 1

no women´s ordination

Elders/Presbyters

total: 4

Men: 4

Deacons

total: 1

Men: 1
deacons available

Missionaries

total: 0

no information about missionaries working abroad

Baptismal practise

infant and believer´s baptism


Godparents

No information about godparents


Lord's Supper

Frequency per annum: 6


Newspapers/ Periodicals

Publication of magazines

Theological training facilities


Number: 1

Schools providing general education

no information about other schools

Founded in

1974

Organizational structures

Presbyterian, Synod and Federation

Official languages

Languages during church services

Arabic
Chinese
English
Korean

Confessions

Westminster Confession (1646/47)
last update: 20.01.2003
» back to the list