Union Nationale des Eglises Reformees Evangeliques Independantes de France
(Print | Send a update)
National Union of Independent Reformed Evangelical Churches of France
EREI
74, rue Henri Revoil
F-34 000 Nimes
France (Europe)
Telephone: +33 4 66 23 95 05
Fax: +33 4 66 23 95 98
Address-No.: 12188 / 6052
Information in the internet:
URL: http://erei.free.fr
Languages of the website: French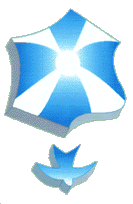 When the present Reformed Church of France was formed in 1938, some congr, though also deeply desiring to share in this demonstration of the unity of the Body of Christ, did not deem it right to belong to this new institution. Instead they joined together to form the denomination now known as the Independent Evangelical Reformed Church (EREI). The preaching and teaching provided in the EREI are required to agree with the Declaration of Faith (1872) and the Confession of Faith (1559) "because there is one Truth, not a plurality of truths." The EREI stresses that personal faith also be in agreement with what the Church confesses. The headquarters of the church is in Nimes. The congregations are mainly in the southeast, though there are some in the southwest and a few in the Paris area.

Note: We did not manage to contact this church. Therefore, we cannot exclude that its address has changed or that the church does not exist any more.
Whoever has information about this church may contact us. We will be happy to update our information.


Statistic data of church
Members

total: 10600

Parishes

(conventionally): 51

house fellowships

(Number of growing parishes): 65

Ordained clergy

total: 37

women´s ordination

Elders/Presbyters

total: 0

Deacons

total: 0
no information about deacons

Missionaries

total: 0

missionaries working abroad

Baptismal practise

infant and believer´s baptism


Godparents

No information about godparents


Lord's Supper

Frequency per annum: 24


Newspapers/ Periodicals

no information about publication of magazines

Theological training facilities


Number: 0

Schools providing general education

no information about other schools

Founded in

1938

Organizational structures

Presbyterian-Synodal (3 annual regional Synods, 1 annual national Synod)

Traditional type

Official languages

Confessions

Apostles´ Creed
Athanasian Creed
Canon of Dort (1618/19)
Heidelberg Catechism (1563)
Nicene Creed (381)

Association

International assiciations
last update: 20.02.2004
» back to the list