Reformed Church in America
(Impresión | corregir datos)
RCA
475 Riverside Drive
New York NY 10115
New York
United States of America (América del Norte)
Teléfono: +1 212 870 2841
Fax: +1 212 870 2499
E-Mail: wgranberg-michaelson@rca.org
No: 12222 / 3206
informaciones en la red:
URL: http://www.rca.org/
idiomas disponibles en el sitio: English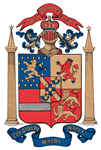 Dutch settlers in New Amsterdam, later New York, created the Reformed Church in America in 1628. One of the oldest churches in the United States, it was known as the Reformed Protestant Dutch Church until 1867. The church remained under the authority of the Amsterdam church until 1776. It was an East Coast church, concentrated in New York and New Jersey, until immigration and migration in the 19th century spread the church across the country. It also has a small group of churches in Canada. Even today, the RCA reflects that history. The East Coast churches tend to have a more liberal ethos, while the Midwest leans toward the conservative side. The church has two seminaries, in New Jersey and Michigan. While its main offices are in New York, there are also regional offices in the Midwest. It is affiliated with three liberal arts colleges, Hope College in Michigan and Central and Northwestern Colleges in Iowa. The RCA has never been in a merger, but it is involved in major discussions with other mainline Prot in the United States. It has been active ecumenically, and manages a substantial mission organization.

Note: We did not manage to contact this church. Therefore, we cannot exclude that its address has changed or that the church does not exist any more.
Whoever has information about this church may contact us. We will be happy to update our information.


datos de la iglesia
miembros

total: 312802

congregaciones

(tradicional): 956

comunidades domésticas

(comunidades en desarrollo): 0

ordenado(s)

total: 1691

la ordenación de mujeres para el ministerio es usual

ancianos

total: 0

diácono(a)

total: 0
no se encuentran datos acerca de instituciones diaconales

misioneros(as)

total: 0

existe labor misionera en el extranjero

bautizo

no se encuentran datos acerca del bautismo


padrinos de bautizo

no hay informaciones acerca de padrinos


Santa Cena

por año: 8


publicaciones

no hay informaciones acerca de la edición de revistas propias

instituciones de formación teológica


número: 2

colegios científico-humanistas

no se encuentran datos acerca de otros colegios

año de fundación

1628

estructura organizacional

congregations, 956 consistories (elders and deacons), 46 classes, 8 regional synods, General Synod (bi-national USA and Canada)

idiomas oficiales

English
Korean
Spanish
Taiwanese

confesión

Cánones de Dort / Cánones del Sínodo de Dort (1618/19)
Catecismo de Heidelberg (1563)
Credo de Atanasio (Quicumque Vult)
Credo de los Apóstoles
Credo Niceno (381)

cooperación con

participación en

asociaciones internacionales
miembros, instituciones representantes y contrapartes:
última actualización: 17.02.2006
» volver a la lista