United Church of Christ
(Impresión | corregir datos)
700 Prospect Avenue
Cleveland OH 44115-1100
Ohio
United States of America (América del Norte)
Teléfono: +1 216 736 2102
Fax: +1 216 736 2103
E-Mail: thomasj@ucc.org
No: 12229 / 3208
informaciones en la red:
URL: http://www.ucc.org/
idiomas disponibles en el sitio: English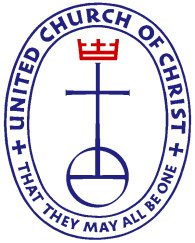 The United Church of Christ was formed by a merger in 1957 of two churches that were themselves products of church unions. The Congreg Christian Churches came from a 1931 union of Congreg churches, dating from the early days of European settlements, and the Christian Churches, a restorationist movement of the 18th century. The Evangelical and Reformed Church was a 1934 union of two Germanic churches, the German Reformed Church descended from Heidelberg, and a Prussian merger of Luth and Reformed Churches. Thus, with the merger of these two churches, the UCC blended four traditions in one body. That blending affords the UCC's major challenge. It has to work to maintain an ecumenical and theological identity in its diverse membership. Becoming multiracial and multicultural, while the United States itself becomes more pluralistic, is also a challenge for the UCC. The UCC maintains relations with major Presb and Ref churches. It has full communion with the Christian Church (Disciples of Christ) and with the Evangelical Church of the Union, Germany. In 1997 agreement was reached with the Evangelical Luth Church in America to have full communion and exchange of ministers. The UCC has an immense network of affiliated institutions. It is related to 306 health and welfare organizations, although these have independent operations. There are also 46 affiliated academies, colleges, and theological seminaries, which also operate independently.

Note: We did not manage to contact this church. Therefore, we cannot exclude that its address has changed or that the church does not exist any more.
Whoever has information about this church may contact us. We will be happy to update our information.


datos de la iglesia
miembros

total: 1880940

congregaciones

(tradicional): 0

comunidades domésticas

(comunidades en desarrollo): 0

ordenado(s)

total: 10213

la ordenación de mujeres para el ministerio es usual

ancianos

total: 0

diácono(a)

total: 0
no existen instituciones diaconales

misioneros(as)

total: 0

existe labor misionera en el extranjero

bautizo

bautismo de niños y creyentes


padrinos de bautizo

no hay informaciones acerca de padrinos


Santa Cena

por año: 52


publicaciones

no hay informaciones acerca de la edición de revistas propias

instituciones de formación teológica


número: 0

colegios científico-humanistas

no existen otros colegios

año de fundación

1957

estructura organizacional

associations, organized geographically, provide pastoral care to churches; pastors carry out missions regionally

idiomas oficiales

confesión

Catecismo de Heidelberg (1563)
Credo de los Apóstoles
Credo Niceno (381)

cooperación con

participación en

asociaciones internacionales
miembros, instituciones representantes y contrapartes:
última actualización: 17.02.2006
» volver a la lista