Iglesia Nacional Presbiteriana de México, A. R.
(Print | Send a update)
National Presbyterian Church in Mexico, A. R.
IPNM
Arenal No. 36, Colonia Ex Hacienda
Chimalistac, Delegacion A. Obregón
01050 Mexico D.F.
Mexico (North America)
Telephone: +52 5 661 4774
Fax: +52 5 661 3643
Email: inpmasamlea@inpmar.org
inpmasamblea@terra.com.mx
Address-No.: 13218 / 2095
Information in the internet:
URL: http://www.inpmar.org
Languages of the website: Spanish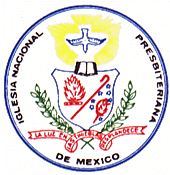 This church is by far the largest of the Presbyterian churches in the country, in fact the second-largest among the non-RCath communities, after the Assemblies of God Church. It is present in the whole country and among the whole population; it is particularly strong in the states of Tabasco, Chiapas, Campeche, Yucatan (Southeast), Nuevo Leon, and the Federal District (Mexico City).

The church was born in 1872 like a mssionary work from Presbyterian Church of America, but it began to be the Iglesia Nacional Presbiteriana de México in 1947, when the General Assembly was created.

Zeitschriften:
- El Faro (seit 1988)


Statistic data of church
Members

total: 1200000

Parishes

(conventionally): 4800

house fellowships

(Number of growing parishes): 0

Ordained clergy

total: 700

no women´s ordination

Elders/Presbyters

total: 0

Deacons

total: 0
no information about deacons

Missionaries

total: 0

missionaries do not working abroad

Baptismal practise

infant and believer´s baptism


Godparents

No information about godparents


Lord's Supper

Frequency per annum: 0


Newspapers/ Periodicals

Publication of magazines

Theological training facilities


Number: 7

Schools providing general education

other schools

Founded in

1872

Organizational structures

Presbyterian (50 Presbytery, 8 Synods, General Assembly)

Traditional type

Official languages

Spanish
Maya
Chol
Tzetal
Tojolabal
Mixe
Mixteco
Indian languages

Languages during church services

Confessions

Apostles´ Creed
Canon of Dort (1618/19)
Heidelberg Catechism (1563)
Westminster Confession (1646/47)

Association

International assiciations

Regional assiciations
last update: 17.02.2006
» back to the list