Igreja Evangélica Presbiteriana de Portugal
(Druckversion | Datensatz korrigieren)
Evangelical Presbyterian Church of Portugal
IEPP
Rua Tomás de Anunciacao 56, 1.° Dto.
1350-328 Lisboa
Portugal (Europa)
Telefon: +351 213 974 959
Fax: +351 213 956 326
E-Mail: office@jepp.org
board@iepp.org
AdressNr.: 13248 / 6380
Informationen im Internet:
URL: http://www.igreja-presbiteriana.org
Sprachen des Internetauftritts: Portuguese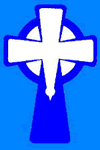 In the 1940s the first efforts toward forming a national church were made among the Presb communities. One of the promoters was Pastor Natanael Emmerich, who had come from Brazil to serve the congr in Lisbon. On May 12, 1947, the statutes for an Evangelical Presbyterian Church of Portugal were adopted, and on October 31,1952, the first synod was held. The church also included the majority of the Congreg churches. The new church enjoyed the strong support of the United Presbyterian Church in the USA. Dr. Michael P. Testa (1912-1981), a missionary sent from the USA, was of great help in solving initial problems. A theological seminary was opened in 1946; it serves all Prot churches. A new situation arose with the Second Vatican Council. In 1966 the church started the Centro Ecumenico Reconciliaçao in Figueira da Foz, a place for encounters and consultations also containing an important social community project.

Note: We did not manage to contact this church. Therefore, we cannot exclude that its address has changed or that the church does not exist any more.
Whoever has information about this church may contact us. We will be happy to update our information.


Statistik der Kirche
Mitglieder

total: 1350

Gemeinden

(herkömmlich): 27

Hauskreise

(Gemeinden im Werden): 0

Ordinierte

total: 15

Frauenordination üblich

Älteste

total: 0

Diakone/innen

total: 0
diakonische Einrichtungen vorhanden

Missionare/innen

total: 0

keine Angaben zur missionarischen Arbeit im Ausland vorhanden

Taufe

Kinder- und Gläubigentaufe


Taufpaten

Keine Informationen über Taufpaten


Abendmahl

pro Jahr: 52


Publikationen

keine Angabe über die Herausgabe eigener Zeitschriften

Theol. Ausbildungsstätten


Anzahl: 1

Allgemeinbld. Schulen

keine sonstige Schulen in Trägerschaft

Gründungsjahr

1952

Organisationstruktur

22 community councils, 4 regional councils (Presbytery), 1 Synod

Amtssprachen

Bekenntnisgrundlage

Apostolischen Glaubensbekenntnis
Athanasisches Glaubensbekenntnis
Heidelberger Katechismus (1563)
Nizänisches Glaubensbekenntnis (381)

Partnerschaften

Mitgliedschaften

Internationale Verbindungen
Mitglieder, Träger und Partner:
letzte Akutalisierung des Datensatzes: 01.03.2006
» zurück zur Liste