Romaniai Reformatus Egyhaz - Erdelyi Egyhazkerület
(Druckversion | Datensatz korrigieren)
Reformed Church in Romania - Transylvanian District
Strada I.C. Bratianu Nr. 51
400079 Cluj
Romania (Europa)
Telefon: +40 264 592453, 597472
Fax: +40 264 595104
E-Mail: office@reformatus.ro
AdressNr.: 13256 / 63901
Informationen im Internet:
URL: http://www.reformatus.ro
Sprachen des Internetauftritts: Hungarian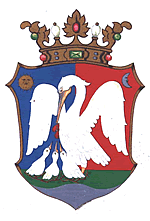 The Refomed Church in Romania - Transylvanian District is a member of the Hungarian Reformed World Federation, the Consultative Synod of Hungarian Reformed Churches, and of AIDROM (ecumenical relief).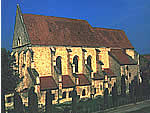 Publications:
Üzenet (general) - 2 weekly
Igehirdetö (homiletics) - monthly
Reformatus Szemle (theol.-scient.) - 2 monthly
Ertesitö (official/News) - monthly
Reformatus Csalad (Family) - quarterly

17 Diaconal institutions:
Old People's Care Home, Children's Care Home/Orphanage, Home for Street Children, Home Care Service (Spitex), Rescue Mission for Drug Addicts and Alcoholics etc.


Statistik der Kirche
Mitglieder

total: 376000

zum Abendmahl zugelassen: 330880

getaufte: 376000

Gemeinden

(herkömmlich): 1091

Hauskreise

(Gemeinden im Werden): 0

Ordinierte

total: 521

Männer: 476

Frauen: 45

Frauenordination üblich
since 1989

Älteste

total: 8400

Männer: 7000

Frauen: 1400

Diakone/innen

total: 97

Männer: 37

Frauen: 60
diakonische Einrichtungen vorhanden

Missionare/innen

total: 0

keine Missionare im Ausland tätig

Taufe

Kinder- und Gläubigentaufe


Taufpaten

Taufpaten sind üblich


Abendmahl

pro Jahr: 8


Publikationen

Herausgabe eigener Zeitschriften (siehe Text)

Theol. Ausbildungsstätten


Anzahl: 1

Allgemeinbld. Schulen

sonstige Schulen in Trägerschaft

Gründungsjahr

1564

Organisationstruktur

Parishes, deaneries, Districts, Synod (legislative).
There are 514 independent "mother" congregations (parishes), 95 "daughter" congregations (with presbytery), and 482 diaspora-congregations (with a low nr. of members).

Herkunftstyp

Amtssprachen

Gottesdienstsprachen

Bekenntnisgrundlage

Apostolischen Glaubensbekenntnis
Heidelberger Katechismus (1563)
Second Helvetic Confession (1562)

Partnerschaften

Mitgliedschaften

Internationale Verbindungen
Mitglieder, Träger und Partner:
letzte Akutalisierung des Datensatzes: 16.02.2006
» zurück zur Liste