Nederlands Gereformeerde Kerken
(Druckversion | Datensatz korrigieren)
Netherlands Reformed Church
NGK
Franklinstraat 46
NL-171 BM Badhoevedorp
Netherlands (Europa)
Telefon: +31 20 659 5464
AdressNr.: 1410 / 6365
Informationen im Internet:
URL: http://www.ngk.nl
Sprachen des Internetauftritts: Dutch, English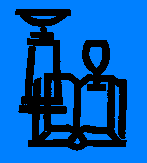 In the 1960s serious discord within the Reformed Churches (Liberated) (cf. no. 8) led to the foundation of the Reformed Church (Liberated, Unconnected). In 1969 this church adopted its present name (Netherlands Reformed Churches). Various factors played a role. The believers who formed the new church were critical of the tendency within the GK(v) to consider itself the only true church in the Netherlands. They also disagreed with the GK(v) on its strong emphasis on the classical confessions of faith and on the need for distinct political parties and schools. The NGK does not provide its own theological training, though there is a theological seminary in Amersfoort, run by some ministers on a private basis, which is held in high esteem by the congregations. The official policy of the church is to send its students for training to the Theological University of the CGKN (cf. no. 3) in Apeldoorn.

Note: We did not manage to contact this church. Therefore, we cannot exclude that its address has changed or that the church does not exist any more.
Whoever has information about this church may contact us. We will be happy to update our information.


Statistik der Kirche
Mitglieder

total: 29570

Gemeinden

(herkömmlich): 94

Hauskreise

(Gemeinden im Werden): 0

Ordinierte

total: 72

Frauenordination üblich

Älteste

total: 0

Diakone/innen

total: 0
keine Angaben zu diakonischen Einrichtungen vorhanden

Missionare/innen

total: 0

Missionare im Ausland tätig

Taufe

Kindertaufe


Taufpaten

Keine Informationen über Taufpaten


Abendmahl

pro Jahr: 6


Publikationen

keine Angabe über die Herausgabe eigener Zeitschriften

Theol. Ausbildungsstätten


Anzahl: 2

Allgemeinbld. Schulen

keine Angaben zu sonstigen Schulen vorhanden

Gründungsjahr

1960

Organisationstruktur

regional Assemblies, national Assembly

Amtssprachen

Bekenntnisgrundlage

Apostolischen Glaubensbekenntnis
Athanasisches Glaubensbekenntnis
Canon of Dort (1618/19)
Heidelberger Katechismus (1563)
Nizänisches Glaubensbekenntnis (381)
letzte Akutalisierung des Datensatzes: 27.02.2004
» zurück zur Liste