Evangelical Fellowship of Congregational Churches
(Print | Send a update)
The Manse,
P.O.Box 34
Bverley, United Kingdom, HU17 8YU,
East Yorkshire
United Kingdom of Great Britain and Northern Ireland (Europe)
Telephone: +44 1482 860-324
Fax: +44 1482 860-324
Email: effc@cix.co.uk
Address-No.: 1462 / 6309
Information in the internet:
URL: http://www.efcc.org.uk
Languages of the website: English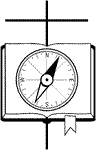 In 1947 two ministers of the Congregational Union of England and Wales, Harland Brine and Gilbert Kirby, concerned about spiritual decline in their denomination, began the Congregational Evangelical Revival Fellowship (CERF). Open to individual members of Congreg churches, CERF sought to witness to evangelical truth and the need for Holy Spirit revival. In 1958 the Congregational Union adopted a new constitution. One of the purposes of the Union in the old constitution was "to promote New Testament principles of church fellowship and organization"; this was changed to what CERF saw as a much vaguer aim, "to promote principles of church fellowship and organization that are consonant with the Gospel." CERF was also concerned about the way in which the Union was consolidating and centralizing its power. In 1961, when the Congregational Union published proposals for covenant and oversight in setting up the Congregational Church in England and Wales, 27 ministers sent out an appeal, on a CERF initiative, calling upon Congregational churches to stand firm on Congregational principles. In 1967, following the setting up of the Congregational Church, an Evangelical Fellowship of Congregational Churches was established to link those congregations that wished to stay out of the new body.

Note: We did not manage to contact this church. Therefore, we cannot exclude that its address has changed or that the church does not exist any more.
Whoever has information about this church may contact us. We will be happy to update our information.


Statistic data of church
| | |
| --- | --- |
| Members | total: |
| | admitted to participate in the Lord's Supper: |
| | baptised: |
| Parishes | (conventionally): |
| house fellowships | (Number of growing parishes): |
| Ordained clergy | total: |
| | Men: |
| | Women: |
| | |
| Elders/Presbyters | total: |
| | Men: |
| | Women: |
| Deacons | total: |
| | Men: |
| | Women: |
| | |
| Missionaries | total: |
| | Men: |
| | Women: |
| | |
| Baptismal practise | |
| Godparents | |
| Lord's Supper | Frequency per annum: |
| Newspapers/ Periodicals | |
| Theological training facilities | Number: |
| Schools providing general education | |
| Founded in | |
| Organizational structures | |
last update: 05.03.2004
» back to the list