Free Church of Scotland
(Print | Send a update)
15 North Bank Street
Edingburgh,
United Kingdom, EH1 2LS
United Kingdom of Great Britain and Northern Ireland (Europe)
Telephone: +44 131 226 5286
Fax: +44 131 220 0597
Email: freechurch@compuserve.com
Address-No.: 1463 / 6310
Information in the internet:
URL: http://www.freechurch.org
Languages of the website: English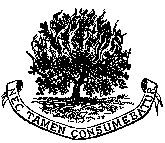 At the Disruption (1843), under the leadership of Dr. Thomas Chalmers, the Evangelical party in the Church of Scotland as By Law Established withdrew to form the Church of Scotland, Free. In 1900, when the great majority in the Free Church combined with the United Presbyterian Church to form the United Free Church of Scotland, a small minority elected to continue as the Free Church of Scotland. The adherents of this "constitutionalist" party were to be found mainly, although not exclusively, in the Highlands and islands of Scotland. Union was possible only on the basis of com promise:the minority took the view that doctrines which were being treated as open questions were so vital to the faith that the duty of Christian unity had to yield to the higher duty of fidelity to the truth. Today the Free Church of Scotland, although much reduced in size, maintains in continuity with the church of 1843 the system of doctrine and the form of worship adopted by the Church of Scotland at the Reformation. The singing of the Scottish metrical psalms, unaccompanied by instrumental music, is, perhaps, the most distinctive feature of its liturgy; but the chief emphasis of its worship is still to be found in the centrality of the pulpit and the proclamation of a free and sovereign salvation.

Die Kirche verfügt über mehrere hundert Diakone. Sie unterhält Missionsstationen in Peru, Kolumbien und Südafrika.

Publikationen:
Monthly Record, The Instructor, Free


Statistic data of church
Members

total: 20000

Parishes

(conventionally): 115

house fellowships

(Number of growing parishes): 25

Ordained clergy

total: 95

no women´s ordination

Elders/Presbyters

total: 0

Deacons

total: 0
deacons available

Missionaries

total: 10

missionaries working abroad

Baptismal practise

infant and believer´s baptism


Godparents

No information about godparents


Lord's Supper

Frequency per annum: 3


Newspapers/ Periodicals

Publication of magazines

Theological training facilities


Number: 1

Schools providing general education

no information about other schools

Founded in

1900

Organizational structures

9 prebyteries, 3 Synods, 1 overseas Synod in Canada

Official languages

English
Gaelic (Scotland)

Confessions

Westminster Confession (1646/47)

Partner churches

Association

International assiciations
Members and partners:
last update: 27.11.2002
» back to the list