Cumberland Presbyterian Church
(Druckversion | Datensatz korrigieren)
1978 Union Ave.
Memphis TN 38104-8104
United States of America (Nordamerika)
Telefon: +1 901 276 4572, ext. 3325
Fax: +1 901 276 4578
E-Mail: rdr@cumberland.org
AdressNr.: 112199 / 3201
Informationen im Internet:
URL: http://www.cumberland.org/
Sprachen des Internetauftritts: English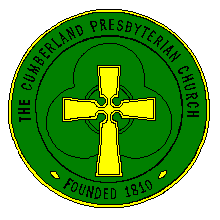 New experiences on the American frontier led to the formation of this church in 1810. It grew from a revival movement in Kentucky and Tennessee around 1800. Three Tennessee ministers led the organization out of the Presbyterian Church because they rejected the doctrine of election and reprobation found in the Westminster Confession. Also included in their statement of faith is a belief that all infants are saved by Christ. The church grew to almost 200,000 members around the turn of the century. A union with the Presbyterian Church USA in 1906 was only partially successful, and a substantial number continued as the Cumberland Presbyterian Church. Most of the congregations are still found in the American South and in the former border states between South and North. In recent years closer links with the Presbyterian Church (USA) have been established.

Note: We did not manage to contact this church. Therefore, we cannot exclude that its address has changed or that the church does not exist any more.
Whoever has information about this church may contact us. We will be happy to update our information.


Statistik der Kirche
Mitglieder

total: 86519

Gemeinden

(herkömmlich): 779

Hauskreise

(Gemeinden im Werden): 0

Ordinierte

total: 856

Frauenordination üblich

Älteste

total: 0

Diakone/innen

total: 0
diakonische Einrichtungen vorhanden

Missionare/innen

total: 0

Missionare im Ausland tätig

Taufe

Kinder- und Gläubigentaufe


Taufpaten

Keine Informationen über Taufpaten


Abendmahl

pro Jahr: 8


Publikationen

keine Angabe über die Herausgabe eigener Zeitschriften

Theol. Ausbildungsstätten


Anzahl: 2

Allgemeinbld. Schulen

keine Angaben zu sonstigen Schulen vorhanden

Gründungsjahr

1810

Organisationstruktur

not communicated

Amtssprachen

Chinese
English
Korean
Spanish
Japanese

Mitgliedschaften

Internationale Verbindungen
letzte Akutalisierung des Datensatzes: 17.02.2006
» zurück zur Liste