Cumberland Presbyterian Church in America
(Druckversion | Datensatz korrigieren)
226 Church Street, N.W.
Huntsville AL 35801-5596
Alabama
United States of America (Nordamerika)
Telefon: +1 256 536 7481
Fax: +1 256 536 7482
E-Mail: cpcaga@aol.com
AdressNr.: 112200 / 3207
Informationen im Internet:
URL: http://www.cumberland.org/cpca/
Sprachen des Internetauftritts: English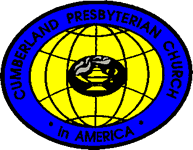 Also known as the Second Cumberland Presbyterian Church, this church came into being when a black minister successfully appealed to organize a separate African church, so that blacks could learn selfreliance. The 1869 Assembly granted his request, and in 1874 the first General Assembly of the Colored Cumberland Presbyterian Church was held. The church is still mainly located in the South. A few of its 153 congregations are found in Ohio, Illinois, Iowa, and Texas. The Cumberland PCA publishes a monthly mission magazine, The Cumberland Flag. In 1993 the church joined the National Council of Churches. The church sees as a main challenge the move from addressing the survival of the African-American community to sharing in its reconstruction. It is seriously concerned with human rights issues and with women's partnership with men in the church.

Note: We did not manage to contact this church. Therefore, we cannot exclude that its address has changed or that the church does not exist any more.
Whoever has information about this church may contact us. We will be happy to update our information.


Statistik der Kirche
Mitglieder

total: 6500

Gemeinden

(herkömmlich): 143

Hauskreise

(Gemeinden im Werden): 10

Ordinierte

total: 205

Frauenordination üblich

Älteste

total: 0

Diakone/innen

total: 0
keine diakonische Einrichtungen vorhanden

Missionare/innen

total: 0

keine Missionare im Ausland tätig

Taufe

Kinder- und Gläubigentaufe


Taufpaten

Keine Informationen über Taufpaten


Abendmahl

pro Jahr: 12


Publikationen

keine Angabe über die Herausgabe eigener Zeitschriften

Theol. Ausbildungsstätten


Anzahl: 1

Allgemeinbld. Schulen

keine sonstige Schulen in Trägerschaft

Gründungsjahr

1874

Organisationstruktur

Congregation, Presbytery, Synods, General Assembly

Amtssprachen

Bekenntnisgrundlage

Apostolischen Glaubensbekenntnis
Nizänisches Glaubensbekenntnis (381)
Westminster Bekenntnis (1646/47)

Mitgliedschaften

Internationale Verbindungen
letzte Akutalisierung des Datensatzes: 17.02.2006
» zurück zur Liste