United Free Church of Scotland
(Druckversion | Datensatz korrigieren)
UfCoS
11 Newton Place
Glasgow G3 7PR
Scotland
United Kingdom of Great Britain and Northern Ireland (Europa)
Telefon: +44 141 332 3435
Fax: +44 141 333 1973
E-Mail: office@ufcos.org.uk
AdressNr.: 1471 / 6303
Informationen im Internet:
URL: http://www.ufcos.org.uk
Sprachen des Internetauftritts: English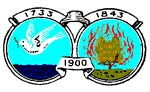 In 1900 much of the Free Church of Scotland united with the United Presbyterian Church to form the United Free Church of Scotland, which at that time, like the Churchof Scotland, was a large denomination. In 1929 much of the United Free Church of Scotland united with the Church of Scotland. A small minority continued as the United Free Church of Scotland. Voluntary support by its members, freedom from state control, and religious equality have always been distinguishing principles of this denomination. Women serve the church as ministers and elders. Mission and evangelism have always been priorities for the church. It takes an active interest in the cultural, social, and political concerns of Scotland and the UK. It is involved in world mission, especially through cooperation with the United Congregational Church of Southern Africa in Botswana and elsewhere. Recently, it has been involved with three other Scottish denominations in a Christian Aid project to assist the people of Cambodia by the clearance of landmines and the rehabilitation of those injured by them.

Periodicals: magazine, 'Stedfast', bi-monthly available from the above address price £1 plus postage.

Note: We did not manage to contact this church. Therefore, we cannot exclude that its address has changed or that the church does not exist any more.
Whoever has information about this church may contact us. We will be happy to update our information.


Statistik der Kirche
Mitglieder

total: 5122

Gemeinden

(herkömmlich): 68

Hauskreise

(Gemeinden im Werden): 0

Ordinierte

total: 37

Frauenordination üblich

Älteste

total: 0

Diakone/innen

total: 0
keine Angaben zu diakonischen Einrichtungen vorhanden

Missionare/innen

total: 0

Missionare im Ausland tätig

Taufe

Kinder- und Gläubigentaufe


Taufpaten

Keine Informationen über Taufpaten


Abendmahl

pro Jahr: 4
although varies from one congregation to another

Publikationen

Herausgabe eigener Zeitschriften (siehe Text)

Theol. Ausbildungsstätten


Anzahl: 0

Allgemeinbld. Schulen

keine Angaben zu sonstigen Schulen vorhanden

Gründungsjahr

1900

Organisationstruktur

3 Presbyteries

Amtssprachen

Bekenntnisgrundlage

Westminster Bekenntnis (1646/47)

Mitgliedschaften

Internationale Verbindungen

Nationale Verbindungen
letzte Akutalisierung des Datensatzes: 16.02.2006
» zurück zur Liste