International Conference of Reformed Churches
(Druckversion | Datensatz korrigieren)
International Conference of Reformed Churches
ICRC
P/a Corresponding Secretary, Rev. C. Van Spronsen, 13355 - 60 Ave.
Surrey, BC V3X 2M1
BC
Canada (Nordamerika)
Telefon: 604-572-5141
Fax: 604-597-0832
E-Mail: cvanspronsen@canrc.org
AdressNr.: 1070329
Informationen im Internet:
URL: http://ourworld.compuserve.com/homepages/rcjanssen/icrc.htm
Sprachen des Internetauftritts: English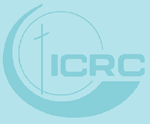 The organization brings together Reformed churches of conservative persuasion. Today, it includes 22 churches. The constituent meeting was held in Groningen, the Netherlands, in 1982. Invited by the Reformed Churches in the Netherlands (Liberated), delegates frome nine conservative Reformed and Presbyterian churches came together to discuss ways to promote the unity of faith in Christ Jesus as revealed in the Scriptures and confessed by the Reformed creeds. The churches were concerned about what they considered a growing underminig of the authority of God\'s Word in Reformed circles and increasing attacks on the validity of the creeds of the Reformation. The meeting resulted in the provisional adoption of a constitution. Three years later, in Edinburgh, the First Assembly was held with eleven member churches. Subsequent meetings took place in Langley, B.C., Canada (1989), Zwolle, Netherlands (1993), and Seoul, Korea (1997). The Fifth Assembly took place in 2001 in Philadelphia, USA.
The conference meets once every 4 years. An Interim Committee takes care of matters in between. Regional Mission Conferences are held from representatives/delegates of Mission work conducted by member churches and others who are interested.
As its basis the ICRC has adopted the Holy Scriptures of the Old and New Testament as confessed in the Three Forms of Unity (Belgic Confession, Heidelberg Catechism, Canons of Dordt) and the Westminster Standards (Westminster Confession of Faith, Larger and Shorter Catechisms). The Constitution stipulates that membership is open to churches that "are faithful to the confessional standards stated in the Basis" and "are not members of the World Council of Churches or any other organization whose aims and practices are deemed to be in conflict with the Basis."
The purpose of the ICRC is fivefold: 1. To express and to promote the unity of faith that the member churches have in Christ; 2. To encourage cooperation among the member churches in the fulfillment of the missionary and other mandates; 4. To study common problems and issues that confront the member churches and to aim for recommendations with respect to these matters; 5. To present a Reformed testimony to the world.
A semi-annual newsletter of the ICRC Mission Committee is published, and regional mission conferences are promoted in several areas of the world.

Mitglieder, Träger und Partner:
letzte Akutalisierung des Datensatzes: 01.11.2002
» zurück zur Liste