Ceskobratrská Cirkev Evangelická
(Druckversion | Datensatz korrigieren)
Evangelical Church of Czech Brethren / Evangelische Kirche der Böhmischen Brüder
CCE
Jungmannova 9
PO BOX 466
11121 Praha 1
Czech Republic (Europa)
Telefon: +420 224 999 211
Fax: +420 224 999 219
E-Mail: Reininghaus@srcce.cz
AdressNr.: 12162 / 6030
Informationen im Internet:
URL: http://www.srcce.cz
Sprachen des Internetauftritts: Czech (German and English in progress)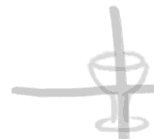 The roots of the protestant church in Czech countries go back to the Bohemian reformation in the 15th century. But the severe counterreformation in the later centuries has interrupted its continuity. In 1918, when the state of Czechoslovakia came into existence, the two churches, the larger Reformed and the smaller Luth church, which had been artificially separated from one another, decided to unite and to form the Evangelical Church of the Czech Brethren, which has been and still is a minority church within the secular society. In 1919, a Theological Faculty was established outside Charles University (first called Hus Faculty and, later, Comenius Faculty). Theological thinking was influenced by J. L. Hromádka (1889-1969). At the time of World War II part of the church was involved in resistance against the German occupation. During the period of communist regime 1948-1989 all churches were under the pressure, but ?CE always did try to develop the dialogue, which was best possible and stimulating during the 1960s.Since the demise of communism in 1989 is the church faced with new challenges. Many diaconal projects have been started, a number of pastors are involved in the public pastoral care in the public medias, in the military service and others. The theological Faculty has been incorporated into Charles University like The Evangelical Theological faculty. The ecumenical cooperation has been widely developed.

The church also recognizes the Bohemian Confession (1535) and the Czech Confession (1575).

6 Schools:
1 ground school, 4 schools for social and medical workers and 1 musical school.

32 diaconal institutions:
Home for elderly, Home for handicapped, Center for Home Services, Asylum for Mothers and Children, social work for youth, Nursery Home for mentally handicapped.

Publications:
Ceský bratr, Bratrstvo in Czech
Bulletin Czech Protestant News in English
Evangelische Nachrichten aus Tschechien auf Deutsch

Further partner churches and organisations:
Protestant Church A.B. in Slovakia
Protestant Church A.B. in Poland
Lutheran Church in Hungary
Evangelische Kirche A.B. in Österreich
Evangelisch-Lutherische Landeskirche in Bayern
Evangelisch-Lutherische Landeskirche Sachsens
Evangelische Landeskirche in Württemberg
Diakonisches Werk der EKD, Germany
Gustav-Adolf-Werk der EKD, Germany
Hilfswerk der Evangelischen Kirchen in der Schweiz (HEKS)


Statistik der Kirche
Mitglieder

total: 117000

zum Abendmahl zugelassen:

getaufte:

Gemeinden

(herkömmlich): 264

Hauskreise

(Gemeinden im Werden): 1

Ordinierte

total: 268

Männer: 213

Frauen: 55

Frauenordination üblich
since 1957

Älteste

total: 2000

Männer:

Frauen:

Diakone/innen

total: 21

Männer: 19

Frauen: 2
diakonische Einrichtungen vorhanden

Missionare/innen

total: 0

keine Missionare im Ausland tätig

Taufe

Kinder- und Gläubigentaufe


Taufpaten

Taufpaten sind üblich


Abendmahl

pro Jahr: 12


Publikationen

Herausgabe eigener Zeitschriften (siehe Text)

Theol. Ausbildungsstätten


Anzahl: 1

Allgemeinbld. Schulen

sonstige Schulen in Trägerschaft

Gründungsjahr

1918

Organisationstruktur

Presbyterian (264 Congregation, 13 seniorates + 1 seniorat Czech Brethen Unity, Synod)
Local church with the local presbytery - Seniorates Assembly + seniorates executive
General Assembly (Synod) + synodal council (synodní rada)

Herkunftstyp

reformiert
presbyteranisch
uniert

Amtssprachen

Gottesdienstsprachen

Bekenntnisgrundlage

Apostolischen Glaubensbekenntnis
Augsburger Bekenntnis (1530)
Heidelberger Katechismus (1563)
Nizänisches Glaubensbekenntnis (381)
Second Helvetic Confession (1562)

Partnerschaften

Mitgliedschaften

Internationale Verbindungen

Regionale Verbindungen
Mitglieder, Träger und Partner:
letzte Akutalisierung des Datensatzes: 09.02.2006
» zurück zur Liste