The Presbyterian Church in Ireland
(Druckversion | Datensatz korrigieren)
PCI
Church House, Fisherwick Place
Belfast BT1 6DW
Northern Ireland (The church is Irish although its address refers to Great Britain.)
United Kingdom of Great Britain and Northern Ireland (Europa)
Telefon: +44 289 041 7208
Fax: +44 289 041 7301
E-Mail: info@presbyterianireland.org
AdressNr.: 1474 / 6300
Informationen im Internet:
URL: http://www.PresbyterianIreland.org
Sprachen des Internetauftritts: English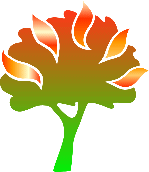 The presence of chaplains in the Scottish army with the forces of Oliver Cromwell brought about the formal organization of Presb into the Presbytery of Ulster in 1642. The Presb Church in Ireland emerged from this presby and through union with other synods of different Scottish presby, culminating in the union of the synods of Ulster and the Secession Church in 1840. Throughout the 19th and 20th centuries the Presb Church has had a strong missionary presence in different parts of the world, and it was a founding member of the World Presb Alliance in 1870.

Further membership:
Irish Inter-Church Meeting

Publications:
The Presbyterian Herald
Wider World
Christian Irishman

Social Witness Board:
Presbyterian Residential Trust
Carlisle House (Alcohol + Drug Addiction)
Thompson House (Male Ex-Offenders)
Willow Brook (Learning Disabled)
Kingham Mission (The Deaf)

The church has congregations in Northern Ireland and in Ireland.


Statistik der Kirche
Mitglieder

total: 280000

zum Abendmahl zugelassen: 117000

getaufte: 280000

Gemeinden

(herkömmlich): 560

Hauskreise

(Gemeinden im Werden): 0

Ordinierte

total: 624

Männer: 603

Frauen: 21

Frauenordination üblich
since 1973

Älteste

total: 7230

Diakone/innen

total: 0
keine diakonische Einrichtungen vorhanden

Missionare/innen

total: 75

Männer: 35

Frauen: 40

keine Missionare im Ausland tätig

Taufe

Kinder- und Gläubigentaufe


Taufpaten

Taufpaten sind nicht üblich


Abendmahl

pro Jahr: 4


Publikationen

Herausgabe eigener Zeitschriften (siehe Text)

Theol. Ausbildungsstätten


Anzahl: 1

Allgemeinbld. Schulen

keine sonstige Schulen in Trägerschaft

Gründungsjahr

1642

Organisationstruktur

Kirk session, 21 Presbyteries, 5 Synods, General Assembly

Herkunftstyp

Amtssprachen

Gottesdienstsprachen

Bekenntnisgrundlage

Apostolischen Glaubensbekenntnis
Nizänisches Glaubensbekenntnis (381)
Westminster Bekenntnis (1646/47)

Partnerschaften

Mitgliedschaften

Internationale Verbindungen
Mitglieder, Träger und Partner:
letzte Akutalisierung des Datensatzes: 01.03.2006
» zurück zur Liste