Chiesa Evangelica Valdese
(Print | Send a update)
Waldensian Evangelical Church (Union of Waldensian and Methodist Churches)
Via Firenze 38
00184 Roma
Italy (Europe)
Telephone: +39 0647 5537
Fax: +39 0647 885308
Email: moderatore@chiesavaldese.org
Address-No.: 1376 / 6340
Information in the internet:
URL: http://www.chiesavaldese.org
Languages of the website: Italian, English, Spanish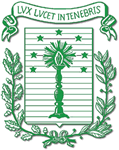 In 1975 Waldensians and Meth in Italy decided to integrate their synods. The Meth movement had started in Italy in the early 19th century through a combined effort of British and American Methodists. Following its independence from the British Methodists in 1962, the Methodist Church in Italy sought closer relations with the Waldensians. Today they are practically one church — the Waldensian Evangelical Church(Chiesa Evangelica Valdese). An agreement has also been reached with the Baptist churches about the mutual recognition of baptism.

Note: We did not manage to contact this church. Therefore, we cannot exclude that its address has changed or that the church does not exist any more.
Whoever has information about this church may contact us. We will be happy to update our information.


Statistic data of church
Members

total: 27846

Parishes

(conventionally): 137

house fellowships

(Number of growing parishes): 0

Ordained clergy

total: 103

women´s ordination

Elders/Presbyters

total: 0

Deacons

total: 0
no information about deacons

Missionaries

total: 0

missionaries do not working abroad

Baptismal practise

infant and believer´s baptism


Godparents

No information about godparents


Lord's Supper

Frequency per annum: 12


Newspapers/ Periodicals

no information about publication of magazines

Theological training facilities


Number: 1

Schools providing general education

no information about other schools

Founded in

1975

Organizational structures

Presbyterian (Circuits) Districts Synod

Traditional type

Official languages

Confessions

Apostles´ Creed
Nicene Creed (381)

Partner churches

Association

International assiciations
Members and partners:
last update: 01.03.2006
» back to the list