De Protestantse Kerk in Nederland
(Print | Send a update)
(former: Nederlandse Hervormde Kerk)
The Protestant Church in the Netherlands
PKN
Landelijke Dienstencentrum SoW-kerken
Postbus 8504
3503 RM Utrecht
Netherlands (Europe)
Telephone: +31 30 880 1402, 1880
Fax: +31 30 880 1444, 1300
Email: info@pkn.nl
e.overeem@pkn.nl
Address-No.: 141 / 6361
Information in the internet:
URL: http://www.sowkerken.nl
Languages of the website: Dutch, English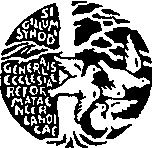 The first Calvinistic church association was held in Emden, 1571. In 1816 the Netherlands Reformed Church got its recent name. In the past, the NRC has enjoyed a privileged position, because, historically speaking, the Netherlands is a protestant country.
At this moment, the Netherlands Reformed Church is in an uniting proces with the Reformed Churches in the Netherlands and the Evangelical Lutheran Church in the Kingdom of the Netherlands. During this process, these three churches call themselves: the Uniting Protestant Churches in the Netherlands.

Publications:
Kerkinformatie
Kerkbulletin


Statistic data of church
Members

total: 1918787

admitted to participate in the Lord's Supper: 656427

baptised: 861834

Parishes

(conventionally): 1316

house fellowships

(Number of growing parishes): 0

Ordained clergy

total: 1785

women´s ordination
since 1958 (elders, deacons) and 1968 (ministers). Not in conservative parishes.

Elders/Presbyters

total: 0

Deacons

total: 0
deacons available

Missionaries

total: 30

missionaries working abroad

Baptismal practise

infant and believer´s baptism


Godparents

no godparents


Lord's Supper

Frequency per annum: 12


Newspapers/ Periodicals

Publication of magazines

Theological training facilities


Number: 5

Schools providing general education

no other schools

Founded in

1618

Organizational structures

Local Church Councils, Classical Assemblies (regional level), Provincial Synods, General Synod

Traditional type

Official languages

Languages during church services

Confessions

Apostles´ Creed
Athanasian Creed
Belgic Confession (1561)
Canon of Dort (1618/19)
Heidelberg Catechism (1563)
Nicene Creed (381)

Partner churches

Association

International assiciations

Regional assiciations

National assiciations
Members and partners:
last update: 16.02.2006
» back to the list