Church of Scotland
(Print | Send a update)
CofS
121 George Street,
The Church Office
Edinburgh EH2 4YN
Scotland
United Kingdom of Great Britain and Northern Ireland (Europe)
Telephone: +44 131 240 2240
Fax: +44 131 240 2239, 226 6121
Email: fmacdonald@cofscotland.org.uk
Address-No.: 1459 / 6301
Information in the internet:
URL: http://www.churchofscotland.org.uk
Languages of the website: English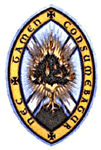 The Church of Scotland is the largest Christian denomination in Scotland, with its historic roots in the missionary labors of St. Ninian and St. Columba and in the early Celtic Church. It was Ref in the 16th century after the Genevan and Calvinist pattern, but finally established in its Presb polity only with the Revolution Settlement of 1690. Various secessions occurred in the 18th and 19th centuries. Since1929 the Church of Scotland has been largely reunited, and is committed to the modern ecumenical movement and to fostering church union. In the Declaratory Articles, which the parliament of the United Kingdom approved as a correct statement of the historic position of the Church of Scotland in matters spiritual, it is described as a "national Church representative of the Christian Faith of the Scottish people." The final authority of the Church of Scotland is the General Assembly. The church's overseas work includes mission partners in Africa, Asia, and the Caribbean area, and ministers serving in Scots kirks abroad, mostly now in continental Europe, with some in Israel/Palestine.

Further partner churches:
Evangelical Church in Austria
Church of Denmark
Coptic Orthodox Church
Evangelical Lutheran Church of Finland
Sinodo de Iglesia Evangelica
Hong Kong Christian Institute
Tavola Valdese
Myanmar Council of Churches
National Churches Fellowship of Nepal
Church of Norway
Russian Orthodox Church
Protestant Federation of Switzerland
Church of Pakistan
United Mission to Nepal

Diaconal Institutions:
6 Residential homes - drug and alcohol related
32 Care Homes for the elderly
5 Homelessness accomodations

Publication:
Life + Work


Statistic data of church
Members

total: 170984

admitted to participate in the Lord's Supper: 590824

baptised: 598829

Parishes

(conventionally): 1256

house fellowships

(Number of growing parishes): 1619

Ordained clergy

total: 1090

Men: 917

Women: 173

women´s ordination
since 1968

Elders/Presbyters

total: 43449

Men: 26303

Women: 17196

Deacons

total: 67

Men: 15

Women: 52
deacons available

Missionaries

total: 56

Men: 36

Women: 20

missionaries working abroad

Baptismal practise

infant and believer´s baptism


Godparents

godparents


Lord's Supper

Frequency per annum: 12


Newspapers/ Periodicals

Publication of magazines

Theological training facilities


Number: 0

Schools providing general education

no other schools

Founded in

1560

Organizational structures

General Assembly, Presbyteries and Kirk Sessions. Boards and Committees of the General Assembly report annually.

Traditional type

Official languages

English
Gaelic (Scotland)

Languages during church services

English
Gaelic (Scotland)

Confessions

Apostles´ Creed
Nicene Creed (381)
Westminster Confession (1646/47)

Partner churches

Association

International assiciations

Regional assiciations

National assiciations
Members and partners:
last update: 16.02.2006
» back to the list