United Reformed Church
(Version imprimable | Corriger les données)
URC
86 Tavistock Place
London WC1H 9RT
United Kingdom of Great Britain and Northern Ireland (Europe)
Téléphone: +44 207 916 2020
Fax: +44 207 916 2021
E-mail: david.cornick@urc.org.uk
philip.woods@urc.org.uk
N° de l'adresse: 1472 / 6304
Informations sur Internet:
URL: http://www.urc.org.uk
Langues du site Web: English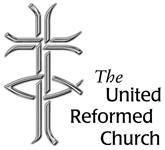 The United Reformed Church came into being in October 1972 through the union of the Presbyterian Church of England (PCE) and the Congregational Church in England and Wales (CCEW). The PCE was formed in 1876 as the end product of a series of unions between various groups, all deriving their origin from the Church of Scotland; by 1972 it was by no means wholly Scottish. Virtually the whole of the PCE entered into the newly formed URC, but a substantial minority of Congreg remained outside the union (cf. Congregational Federation no. 3). In total, however, the URC represents the overwhelming majority of former Congreg and Presb churches in England; it also includes those of the same traditions in Wales but excluding those wholly of Welsh origin, many of which are Welsh rather than English in language. In 1980 the union was reinforced by the accession of the Reformed Association of Churches of Christ. The proposal to join the URC had not initially secured a sufficiently large measure of support, and the constituent body was dissolved and reformed into two groups so that those wishing to accede might be able to do, and those who opted out could continue as Churches of Christ. The accession of the Churches of Christ created a new situation in two respects. Firstly, a handful of the new congregations were formed in Scotland; hence the United Reformed Church in England and Wales was renamed the United Reformed Church in the United Kingdom. Secondly, the Churches of Christ, though Presb in background, had from the start adopted a believer's baptist stance. The URC has in consequence given official recognition to two forms of baptism as equally valid — that of adult believers and that of infants. While this can lead to difficulties in particular cases, it is prized as a contribution, not unique, but still rare, to reconciling different convictions on baptism within one church. The URC was founded out of conscious ecumenical convictions; it was intended as a temporary creation which would shortly disappear into a wider union. In several ecumenical discussions since, it has played a full part. It has been disappointing to the URC that little fruit has come from such efforts. There has, however, been considerable formation of local ecumenical congregations, with varying relationships between the participating denominations: from simple sharing of premises to the formation of totally united congregations recognized fully by all the churches involved. Such ecumenical congregations form a significant part of the URC constituency.


Données statistiques sur l'église
Membres

total: 90314

paroisses

(traditionnel): 1745

Études bibliques

(Paroisses naissantes): 0

Ordonnés

total: 1865

Existence de l'ordination des femmes

Anciens

total: 0

Diacres

total: 0
Pas d'information sur d'éventuelles institutions diaconales

Missionaires

total: 0

Existence de missionnaires à l'étranger

Baptême

Baptême des enfants et des adultes


Parrains

Pas d'information sur les parrains


Eucharistie

par an: 52


Publications

Pas d'information concernant la publication de magazines

Institutions de formation théologiques


Nombre: 1

Écoles généralistes

Pas d'information sur d'autres écoles

Année de fondation

1972

Structure de l'organisation

78 distircts gouped in 13 Synods

Type d'origine

Langues officielles

Confessions appliquées

Confession de foi de Nicée (381)
Credo apostolique

Partenariats

Affiliations

Contacts internationaux

Contacts nationaux
Membres, autorités responsables et partenaires:
dernière actualisation des données: 01.03.2006
» retour à la liste