Calvin Synod - Conference of United Church of Christ
(Impresión | corregir datos)
493 Amboy Ave.
Perth Amboy, NJ 08861,
New Jersey
United States of America (América del Norte)
Teléfono: +1 732 826-3513
Fax: +1 732 826-3513
E-Mail: GeneralSecretary@CalvinSynod.org
No: 112193 / 3243
informaciones en la red:
URL: http://www.calvinsynod.org/
idiomas disponibles en el sitio: English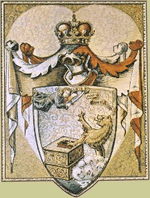 Hungarian Ref Christians within the United Church of Christ have a special place, with their own bilingual synod. The first Hungarian-speaking congregation was formed in 1890. New congregations were formed both within the Reformed Church in the US and the Presbyterian Church (US). Attempts to create one Hungarian church, through negotiations with independents and the mother church in Hungary, all failed. By 1924 there were four distinct factions. One of those agreements was the "Tiffin Agreement" between the RCUS and the Hungarian Reformed Church. In this agreement the Hungarian congregations were given relative autonomy. When the RCUS merged with another church in 1934, the new church recognized the Tiffin Agreement. In 1939 the Hungarian congregations formed a separate synod called the Magyar Synod. Several attempts were made to join with the other Hungarian groups, but none succeeded. In the United Church of Christ, formed in 1956, the synod was renamed the Calvin Synod, after unsuccessful efforts by the UCC to have the Hungarian group integrated. Today the Calvin Synod is the largest group of congregations for ethnic Hungarians. As a synod they maintain separate relations with other Hungarian Reformed churches and preserve a distinctly Calvinistic doctrine. There is a strong feeling among the Hungarians in the United States that they should be united, and there is cooperation and contact among Hungarian Ref. Together pastors and elders from the several traditions have associations where they meet. A common archive is maintained in Ligonier, Pennsylvania.

Note: We did not manage to contact this church. Therefore, we cannot exclude that its address has changed or that the church does not exist any more.
Whoever has information about this church may contact us. We will be happy to update our information.


datos de la iglesia
miembros

total: 3800

congregaciones

(tradicional): 33

comunidades domésticas

(comunidades en desarrollo): 0

ordenado(s)

total: 54

la ordenación de mujeres para el ministerio es usual

ancianos

total: 0

diácono(a)

total: 0
no se encuentran datos acerca de instituciones diaconales

misioneros(as)

total: 0

no seencuentran datos acerca de la labor misionera en el extranjero

bautizo

bautismo de niños y creyentes


padrinos de bautizo

no hay informaciones acerca de padrinos


Santa Cena

por año: 7


publicaciones

no hay informaciones acerca de la edición de revistas propias

instituciones de formación teológica


número: 0

colegios científico-humanistas

no se encuentran datos acerca de otros colegios

año de fundación

1890

estructura organizacional

synod with 4 classes

idiomas oficiales

confesión

Catecismo de Heidelberg (1563)
Confesión Helvética Posterior (1562)
Credo de los Apóstoles

cooperación con
miembros, instituciones representantes y contrapartes:
última actualización: 05.03.2004
» volver a la lista